Identifies your vulnerabilities before bad actors exploit them.
ready for a Real-world attack simulation?
When our team penetration tests an organization, we explore all potential points of entry. Why? Because that's exactly how cyber threat actors approach an attack. Your network, applications, and devices will all be put to the test to uncover weak spots in your cybersecurity wall of defense. We then share the results along with a comprehensive list of expert recommendations, prioritizing the gaps that need the most immediate attention first.
Our end game isn't to make you compliant.
It's to make you secure.

The result of being secure is compliance with any framework or contractual requirement. We understand every organization is unique and has certain security standards it needs to satisfy to continue operations or relationships. This is why there isn't a one-size-fits-all testing engagement. We consider the requirements when tailoring a penetration test to fit an organization's needs, but in the end, we're laser-focused on vulnerability identification and remediation. And there's no one in the industry better at this than Assura.
Assura Penetration Testing Services
External & Internal Pen Testing
Provides insights into exploitable vulnerabilities within your environment
Surpasses vulnerability identification to instead validate existence of vulnerabilities
Puts technical controls and defenses to the test with real-world exploits
Web Application Pen Testing
Specifically identifies web application vulnerabilities
Reassures clients and users of account security when using a website
Discovers if a web application is also a backdoor into an internal network
Mimics how a real-world threat actor would carry out an attack
Tests employees cyber defense knowledge, skills, and awareness
Tactics include phishing, USB drops, social media, in-person, and others
Penetration Testing-as-a-Service
This offense-in-depth service simulates the tenacity employed by real threat actors to compromise your environment
Measures your exploitable vulnerability exposure over time vs. at a singular point-in-time
Positions your organization for continuous improvement of its cybersecurity posture
Systematic engagement with our experts to help reduce your risk of compromise
Creates ongoing partnership in your vulnerability management program
Validates new changes and tests for new vulnerabilities because environments change
Tests for common misconfigurations and weaknesses in WiFi network design and architecture
Determines if bad actors can steal WiFi sessions from the parking lot
Discovers if your guest network is also a backdoor into your internal network
Identifies information on the internet that could be valuable to attackers
Determines internet footprint of an organization and its employees on the open web, deep web, and dark web
Reveals negative information that customers, potential clients, or partners could find
Compliance and security for any industry.
Guaranteed compliance with the following standards and regulations.
CJIS
COBIT
FERPA
FFIEC
FFIEC CAT
CMMC
GDPR
HIPAA/HITECH
HITRUST CSF
ISO 27001/27002
ISO 31000
IRS 1075
NIST CSF
NIST SP 800-53
NIST SP 800-37
NIST SP 800-171
PCI DSS
GLBA
SOX
SSAE-18/SOC 2 & SOC for Cybersecurity
State-level data breach reporting and cyber security standards and data protection laws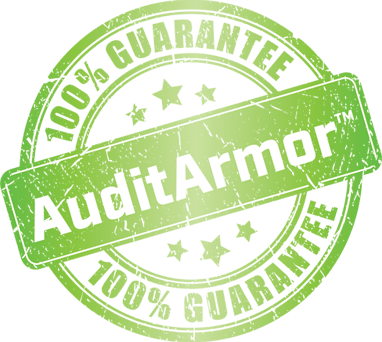 If you get audited, Assura has you covered. Our AuditArmor® Audit Defense Guarantee means that we guarantee our work to be compliant with the identified cybersecurity frameworks and regulatory requirements (unless waived by you). We defend our work at no additional cost. Yes, we're serious. And yes, we're that confident in the quality of our work. We have you covered from entrance conference to exit conference and will work with your auditor or regulator to defend our work. On the off chance that a change needs to be made to the deliverable, we'll do that for free. It's that simple.
How we've helped protect industries like yours.
Education
Protecting a university's network against both hackers and a student workforce.
A university approached Assura with a unique challenge that most other organizations don't have. Because they employ students to help run various aspects of the school, they needed a way to ensure these work-study employees didn't accidentally put the university's data at risk.
Government
Delivering cybersecurity solutions to 11 Virginia government localities at one time.
The Federal Emergency Management Agency (FEMA) challenged the Commonwealth of Virginia with helping to secure elections and making government localities cyber secure. Assura was approached by nearly a dozen together needing to overcome the same challenge in the same timeframe, yet each with its unique path to reaching success.
Business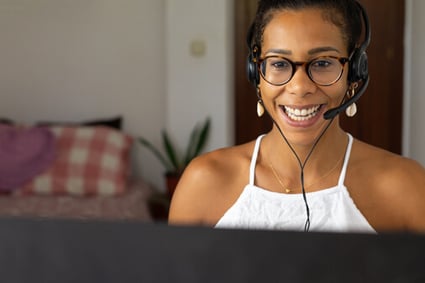 ProDefense™ XDR: Quickly securing a global company's all-new virtual data call center.
A U.S. government contractor tapped a global company that specialized in workforce mobilization and staffing to create and staff a call center. Typically, this would not have been a significant challenge. However, this happened at the peak of the COVID-19 global pandemic, which meant the data center needed to be 100% remote while still being 100% compliant with Federal cybersecurity regulations — seemingly incompatible requirements. Assura had the solution.