Looking for a partner to solve your
cybersecurity and compliance challenges?
Assura's Virtual ISO™ is the answer.
With Virtual ISO™, you can rest assured your organization will have industry-best protection, backed by our AuditArmor® Audit Defense Guarantee. We've got you covered, from security policies, procedures, and planning to risk assessment, third-party vendor oversight, and more. We understand there isn't a one-size-fits-all solution for every organization, which is why we offer customizable options for this service.
What do you get with Virtual ISO™?
Fractional Chief Information Security Officer (CISO)
Security policies, standards, and guidelines
Security processes, procedures, and plans
Business Impact Analysis
Security awareness training
Security and compliance assessments
Risk assessment
Third-party vendor oversight
Secure system development
Investigate and lead the response to security breaches
Recurring compliance activities management
AuditArmor® Audit Defense
Your total security and compliance solution.
We map out a fully functional and compliant program, then build it together
You're guided through all program management decisions
You decide how your organization will run the business end of cybersecurity
All the unsexy work of documentation will be taken care of by your Virtual ISO™ team
Your IT experts implement the necessary technical safeguards
We work closely with your IT folks to make sure your system is secure
Once the program is in place we continue to keep it maintained and compliant going forward
Users are trained in security practices to help defend against attacks
We take on cybersecurity planning activities such as system security plans if applicable
In the unfortunate event of a cyber incident, we advise on how to handle it
Customizable Virtual ISO™ features and
add-ons to fit any organization's needs.
Assigned primary and backup Information Security Officers
Cybersecurity Incident Response Plan development, testing, and exercises
Compliant and actionable program implementation and operational roadmap
Managed compliance tracking, calendar, and workflows
Expert guidance to support your Fractional ISO such as incident response and security engineering experts
Program dashboarding and analysis delivered monthly to meet progress goals
Enrollment in Assura's Cyber Heads-Up delivering you immediate alerts about new threats and vulnerabilities.
Customized cybersecurity policy and procedures for your organization
Business Impact Analysis
Risk assessments
Risk remediation planning
Management and technical security guidance
Initial and annual security training for end-users
IT disaster recovery plan development, testing, and exercises
Sensitive system security plans
Monthly social engineering and security awareness campaigns development
Initial and annual security training/briefings to executives and boards (*additional charges for travel may be included for in-person training)
AuditArmor® Audit Defense Guarantee
Other cybersecurity-related task items as mutually agreed
Third-party vendor risk assessment and management
Digital Forensics and Incident Response Management (DFIR)
Vulnerability Management as a Service (VMaaS) to include internal and external vulnerability scanning, reporting, remediation tracking, and validation of vulnerability remediation activities
Penetration Testing
Extended Detection & Response (XDR)
Multifactor Authentication (MFA)
Managed Detection & Response (MDR)
Cybersecurity Monitoring (SIEM)
Application Vulnerability Analysis
Administration of KnowBe4 security awareness and training tools
Cybersecurity engineering support
Initial and annual security training for IT system administrators and developers
Compliance and security for any industry.
Guaranteed compliance with the following standards and regulations.
CJIS
COBIT
FERPA
FFIEC
FFIEC CAT
CMMC
GDPR
HIPAA/HITECH
HITRUST CSF
ISO 27001/27002
ISO 31000
IRS 1075
NIST CSF
NIST SP 800-53
NIST SP 800-37
NIST SP 800-171
PCI DSS
SOX
GLBA
SEC530
SSAE-18/SOC 2 & SOC for Cybersecurity
State-level data breach reporting and cyber security standards and data protection laws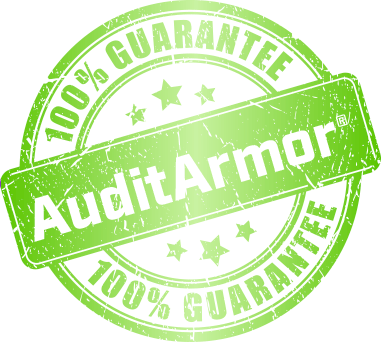 If you get audited, Assura has you covered. Our AuditArmor® Audit Defense Guarantee means that we guarantee our work to be compliant with the identified cybersecurity frameworks and regulatory requirements (unless waived by you). We defend our work at no additional cost. Yes, we're serious. And yes, we're that confident in the quality of our work. We have you covered from entrance conference to exit conference and will work with your auditor or regulator to defend our work. On the off chance that a change needs to be made to the deliverable, we'll do that for free. It's that simple.
How we've helped to protect industries like yours.
Education
Protecting a university's network against both hackers and a student workforce.
A university approached Assura with a unique challenge that most other organizations don't have. Because they employ students to help run various aspects of the school, they needed a way to ensure these work-study employees didn't accidentally put the university's data at risk.
Government
Delivering cybersecurity solutions to 11 Virginia government localities at one time.
The Federal Emergency Management Agency (FEMA) challenged the Commonwealth of Virginia with helping to secure elections and making government localities cyber secure. Assura was approached by nearly a dozen together needing to overcome the same challenge in the same timeframe, yet each with its unique path to reaching success.
Business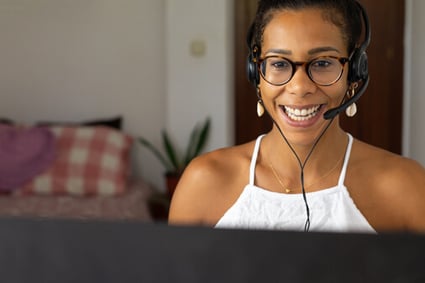 ProDefense™ XDR: Quickly securing a global company's all-new virtual data call center.
A U.S. government contractor tapped a global company that specialized in workforce mobilization and staffing to create and staff a call center. Typically, this would not have been a significant challenge. However, this happened at the peak of the COVID-19 global pandemic, which meant the data center needed to be 100% remote while still being 100% compliant with Federal cybersecurity regulations – seemingly incompatible requirements. Assura had the solution.