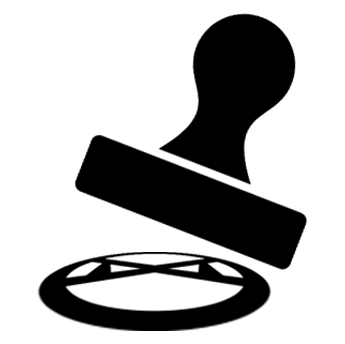 Governance, Risk, & Compliance (GRC)
Ready to take GRC responsibilities off your plate?
Assura can make it happen.
With Assura as your GRC partner, we can help create a framework for cybersecurity that best aligns with your organization's business objectives. We do this through GRC leadership, policies, plans, procedures, and analysis. All to improve your organization's cybersecurity posture, better manage risk, and ensure it remains compliant with all applicable regulations.
The Nuts and Bolts of our GRC Solution
Business Impact Analysis (BIA)
Provides a Foundation for the Availability Requirements of the Organization's Business Continuity and Information Security Programs. 
What does the BIA accomplish?
Details recovery requirements of business functions and IT systems.
Provides impact information that can be utilized by various risk management functions within the organization.
Identifies which organizational units, operations, procedures, and processes are essential to stakeholders following a severe operational disruption, such as a disaster or data breach.
What value does the BIA deliver to the organization?
The analysis identifies the business units, operations, and processes essential to the recovery and security of the organization following a business disruption or disaster. This information is critical for developing Continuity Planning, IT Disaster Recovery, Crisis Management, and Information Security Incident Response Plans.
Data Classification and System Sensitivity Analysis Identifies the Information Created and Managed by your Organization. 
This classification and analysis also includes the data protection requirements related to confidentiality, integrity, and availability.
What value does Data Classification deliver to the organization?
Allows you to understand what data it stores, transmits, or processes.
Classifies your data's sensitivity as it relates to confidentiality, integrity, or availability.
Provides a process and structure for evaluating future data to ensure you have positive control over all its information.
Helps to right-size the controls for the data so that it meets the needs of the organization while being sensitive to system performance, resources, and cost.
Policies, standards, and guidelines
Includes all Activities to Develop, Refresh, or Refine Information Security Policies, Standards, and Guidelines with Supporting Procedures (PPSGs).
This effort brings everything into full compliance with ISO 27001, FFIEC, GLBA, FISMA, HIPAA, NIST, PCI DSS, and others as required or desired.
What value do policies, standards, and guidelines deliver to the organization?
PPSGs are the foundation of any information security program and must be completed first when an organization establishes a program.
Assura works with organizations to ensure:
PPSGs reflect the decisions made by the organization and not just a generic collection of requirements.
Any existing policies and procedures are utilized if possible to reduce the number of new materials introduced.
If existing policies and procedures carry over, they are compliant with standards and regulatory requirements.
Planning That's Focused on Developing Security Capabilities within the Organization. 
Security Plans consist of documentation detailing the strategies, roles/responsibilities, actions, security/recovery controls, and resources necessary to meet security and resiliency requirements.
What value do Security Plans deliver to the organization?
Assura performs planning activities that result in many deliverables as listed below:
Auditable Event Plans
Backup and Restoration Plan (if not included in Information Technology Disaster Recovery Plan)
Change Management Plan
Configuration Management Plan
Continuity of Operations Plans
Continuous Monitoring Plans
Incident Response Plan
Information Technology Disaster Recovery Plans
Key Performance Indicators Plan
Media Sanitization and Destruction Plan
Policies, Standards, and Guidelines
Ports, Protocols and Services Plan
IT Operations and Security Procedures
Secure System Acquisition Plan
Software License Management Plan
Software Vulnerability Management Plan
System Hardening
System Security Plans
Ad Hoc Plans as Needed
Developing an Incident Response Plan for Information Security that Ties to the Organization's Continuity and Crisis management Capabilities. 
Assura tests the capabilities of this program by utilizing testing strategies aligned with the organization's risk profile, maturity of the program, and experience level of participants. We develop planning and exercise requirements with supporting documentation. These requirements are consistent with the selected program framework, Continuity Planning, and Information Security Planning for all legal, regulatory, contractual, and stakeholder requirements.
What value does Incident Response deliver to the organization?
As recent data breaches have shown, it rarely just affects the Information Security Program when an incident occurs. These types of events require coordination and input from various stakeholders. Incident response planning and exercise management create a powerful capability within your organization. You're able to respond to any disruption or incident affecting information security and the organization's continuity.
Providing a Structured and Systematic Analysis that Details the Hazards, Impact of Threats Realized, and Risk Mitigation Recommendations with Prioritization of Activities. 
Assura performs various risk assessments, such as:
Information Security Programs
Information systems/applications
Data centers
Network and infrastructure
Physical security
Third-party vendors
What value does Risk Assessment deliver to the organization?
Presents leadership with quantitative and qualitative risk information regarding information security risk.
Allows leadership to make informed decisions regarding the treatment of risk.
Provides resources to address the risk if it poses too much for the organization.
Compliance and security for any industry.
Guaranteed compliance with the following standards and regulations.
CJIS
COBIT
FERPA
FFIEC
FFIEC CAT
CMMC
GDPR
HIPAA/HITECH
HITRUST CSF
ISO 27001/27002
ISO 31000
IRS 1075
NIST CSF
NIST SP 800-53
NIST SP 800-37
NIST SP 800-171
PCI DSS
GLBA
SOX
SSAE-18/SOC 2 & SOC for Cybersecurity
State-level data breach reporting and cyber security standards and data protection laws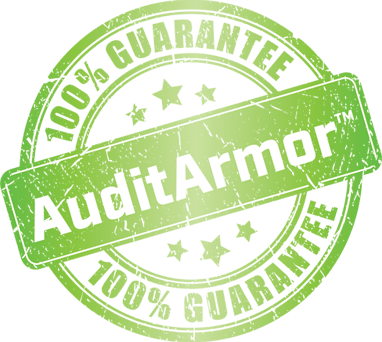 If you get audited, Assura has you covered. Our AuditArmor® Audit Defense Guarantee means that we guarantee our work to be compliant with the identified cybersecurity frameworks and regulatory requirements (unless waived by you). We defend our work at no additional cost. Yes, we're serious. And yes, we're that confident in the quality of our work. We have you covered from entrance conference to exit conference and will work with your auditor or regulator to defend our work. On the off chance that a change needs to be made to the deliverable, we'll do that for free. It's that simple.
How we've helped protect industries like yours.
Education
Protecting a university's network against both hackers and a student workforce.
A university approached Assura with a unique challenge that most other organizations don't have. Because they employ students to help run various aspects of the school, they needed a way to ensure these work-study employees didn't accidentally put the university's data at risk.
Government
Delivering cybersecurity solutions to 11 Virginia government localities at one time.
The Federal Emergency Management Agency (FEMA) challenged the Commonwealth of Virginia with helping to secure elections and making government localities cyber secure. Assura was approached by nearly a dozen together needing to overcome the same challenge in the same timeframe, yet each with its unique path to reaching success.
Business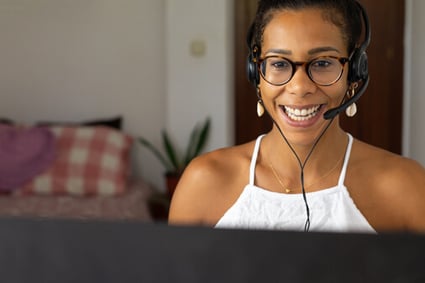 ProDefense™ XDR: Quickly securing a global company's all-new virtual data call center.
A U.S. government contractor tapped a global company that specialized in workforce mobilization and staffing to create and staff a call center. Typically, this would not have been a significant challenge. However, this happened at the peak of the COVID-19 global pandemic, which meant the data center needed to be 100% remote while still being 100% compliant with Federal cybersecurity regulations — seemingly incompatible requirements. Assura had the solution.