Extended Detection and Response (XDR)
Do you need quick security and compliance deployed anywhere?
Assura's ProDefense™ XDR delivers.
This is a robust Windows PC deployment and XDR solution—perfect for today's virtual workplace. ProDefense™ XDR makes remote security possible through an all cloud-based platform for anyone, anywhere in the world. Providing infinite scalability, control, visibility, and compliance for various use cases. It is equipped with configuration control, threat blocking, threat detection, URL/content control, and continuous monitoring.
Does ProDefense™ XDR make sense for your business?
Whether your employees work on-site, remotely, or a combination of both, the answer is yes. ProDefense™ XDR delivers quick security and compliance that broadens your ability to make work from anywhere work for you.
What this means for your organization:
• You can safely expand your talent pool outside your geographic area
• Frees up your IT staff to focus on strategy and day-to-day demands
• Employees can be up and running on a new, secure system in minutes
• End users never have to connect through a VPN
| | Basic | Advanced | Ultimate |
| --- | --- | --- | --- |
| Next Generation AI-based antivirus and Endpoint Detection and Response (EDR), ransomware rollback, forensic investigation, and threat intelligence | X | X | X |
| Persistent foothold detection and eradication | X | X | X |
| Logging and monitoring with File Integrity Monitoring, malware and web shell detection, user behavior analytics, and basic forensic analysis | X | X | X |
| Windows 10 Enterprise for the most advanced security features | | X | X |
| Provision-from-anywhere deployments (no more "gold loads") | | X | X |
| Touchless deployments | | X | X |
| Configuration compliance with any security standard | | X | X |
| Configuration compliance enforcement | | X | X |
| Application deployment and corporate app store | | X | X |
| User Account Management in Microsoft Azure Active Directory or hybrid Active Directory deployment | | X | X |
| Cloud Application Security | | X | X |
| Data Loss Prevention (DLP) | | X | X |
| Patch Management | | X | X |
| Vulnerability Identification and Management | | X | X |
| Multifactor Authentication | | X | X |
| URL and Content Filtering | | X | X |
| Office 365 Add-on Available | | X | X |
| iOS and Android Mobile Device Management (MDM) Add-on Available | | X | X |
| Advanced Artificial Intelligence-Driven Email Security | | | X |
| Security Awareness & Training Program1 | | | X |
Compliance and security for any industry.
Guaranteed compliance with the following standards and regulations.
CJIS
COBIT
FERPA
FFIEC
FFIEC CAT
CMMC (RPO) Registered provider organization
GDPR
HIPAA/HITECH
HITRUST CSF
ISO 27001/27002
ISO 31000
IRS 1075
NIST CSF
NIST SP 800-53
NIST SP 800-37
NIST SP 800-171
PCI DSS
GLBA
SOX
SEC530
SSAE-18/SOC 2 & SOCfor Cybersecurity
State-level data breach reporting and cyber security standards and data protection laws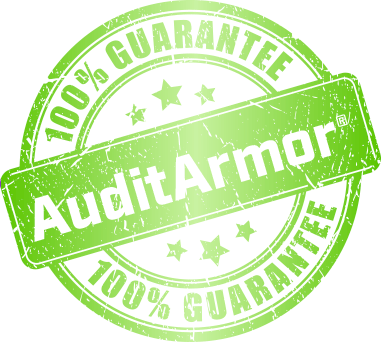 If you get audited, Assura has you covered. Our AuditArmor® Audit Defense Guarantee means that we guarantee our work to be compliant with the identified cybersecurity frameworks and regulatory requirements (unless waived by you). We defend our work at no additional cost. Yes, we're serious. And yes, we're that confident in the quality of our work. We have you covered from entrance conference to exit conference and will work with your auditor or regulator to defend our work. On the off chance that a change needs to be made to the deliverable, we'll do that for free. It's that simple.
How we've helped to protect industries like yours.
Education
Protecting a university's network against both hackers and a student workforce.
A university approached Assura with a unique challenge that most other organizations don't have. Because they employ students to help run various aspects of the school, they needed a way to ensure these work-study employees didn't accidentally put the university's data at risk.
government
Delivering cybersecurity solutions to 11 Virginia government localities at one time.
The Federal Emergency Management Agency (FEMA) challenged the Commonwealth of Virginia with helping to secure elections and making government localities cyber secure. Assura was approached by nearly a dozen together needing to overcome the same challenge in the same timeframe, yet each with its unique path to reaching success.
Business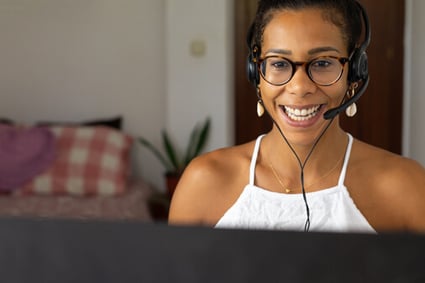 ProDefense™ XDR: Quickly securing a global company's all-new virtual data call center.
A U.S. government contractor tapped a global company that specialized in workforce mobilization and staffing to create and staff a call center. Typically, this would not have been a significant challenge. However, this happened at the peak of the COVID-19 global pandemic, which meant the data center needed to be 100% remote while still being 100% compliant with Federal cybersecurity regulations – seemingly incompatible requirements. Assura had the solution.